THERAPEUTIC AIR HEIGHT: 10 CM
PATIENT WEIGHT UP TO 120 KG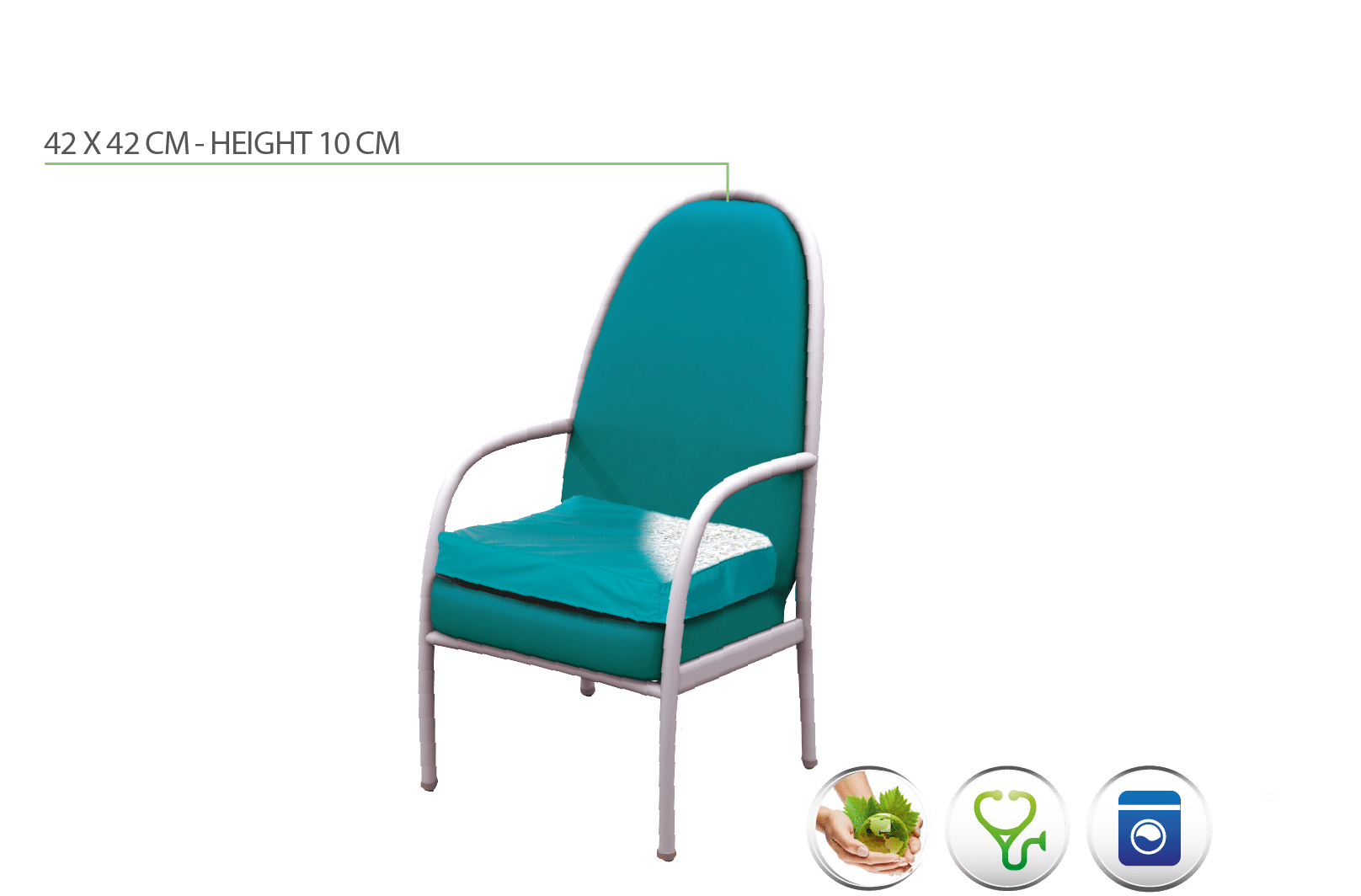 CUSHION
Therapeutic cushion – Escarre stage I and II
Cushion adaptable to any type of chair or wheelchair.
Therapeutic air height: 10 cm
Air permeable cover, impermeable to liquids, reduces the risk of maceration
Two way stretch cover to avoid rubbing and shearing
Ultra-resistant support base.
Maximum patient weight: 120 kg
Fight against the nosocomial infections : Washing of the cushion in washing machine (inside and outside of the cushion)
The Ascalis cushion does not contain foam which allows a decontamination and a complete disinfection of the cushion in washing machine. (The foam keeps the bacteria in its cells for a long time. Impossible to disinfect, the foam becomes a real bacterial culture field – that's why Ascalis does not use foam for the cushion structure).
Cushion to be washed into washing machine

Ascalis cushions are designed to be completely washed into washing machine at 60°C for impeccable hygiene.
It is recommended that the cushion and its cover be washed into washing machine, as much as necessary, in order to avoid nauseating or pestilential smells  that may occur and be linked to the patient's maceration or urinary incontinence.
A multi-purpose use
The Ascalis cushion is particularly recommended for patients using wheelchairs.
Thes Ascalis cushion is also suitable for all persons with long sitting posture